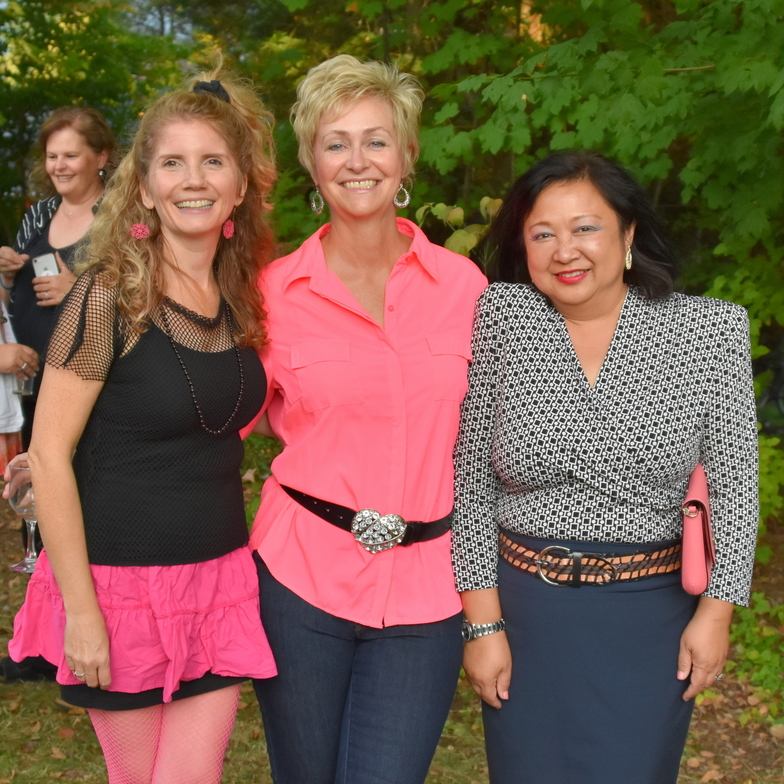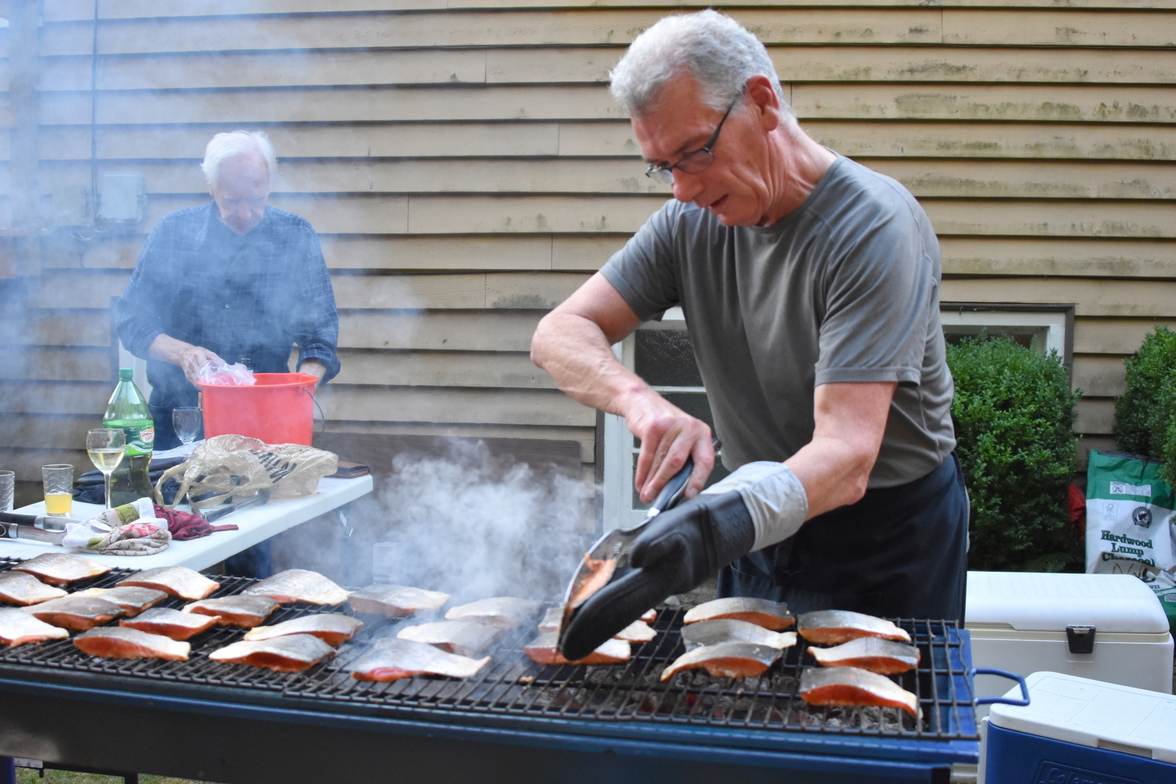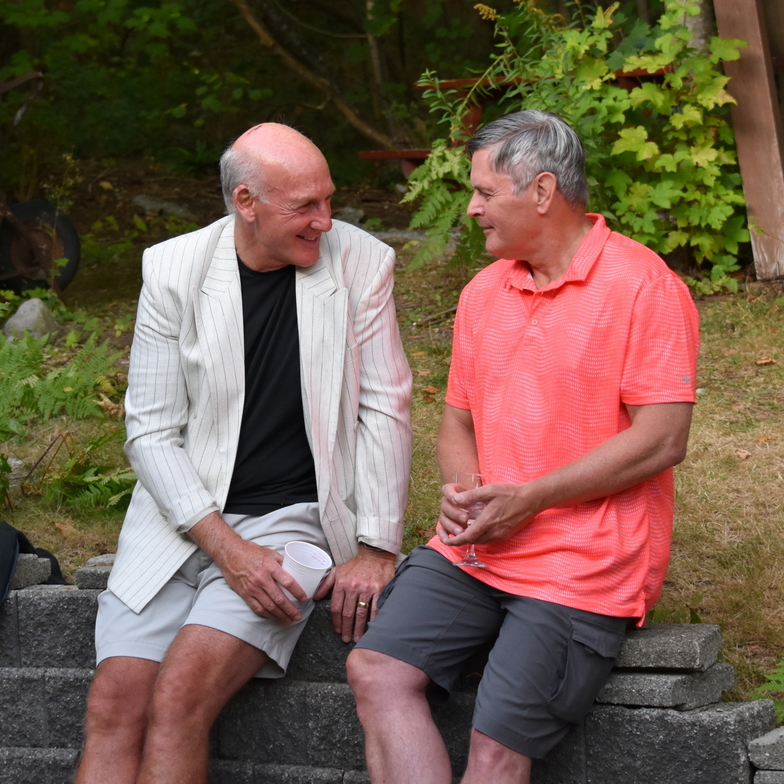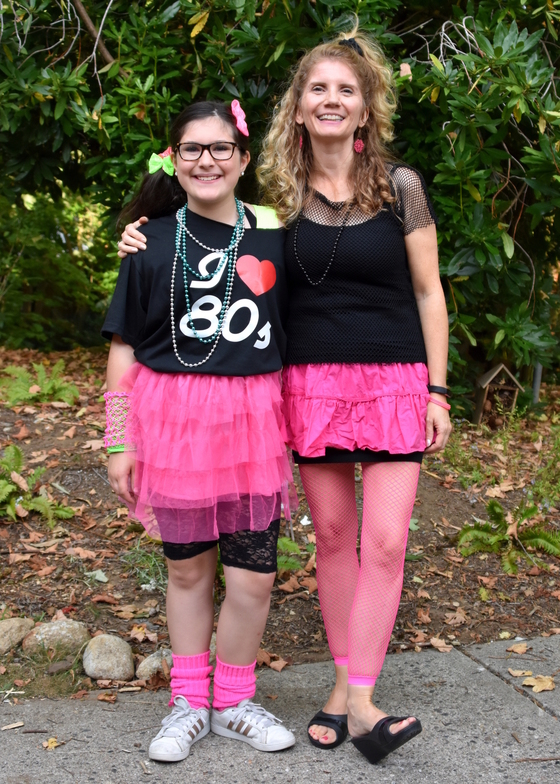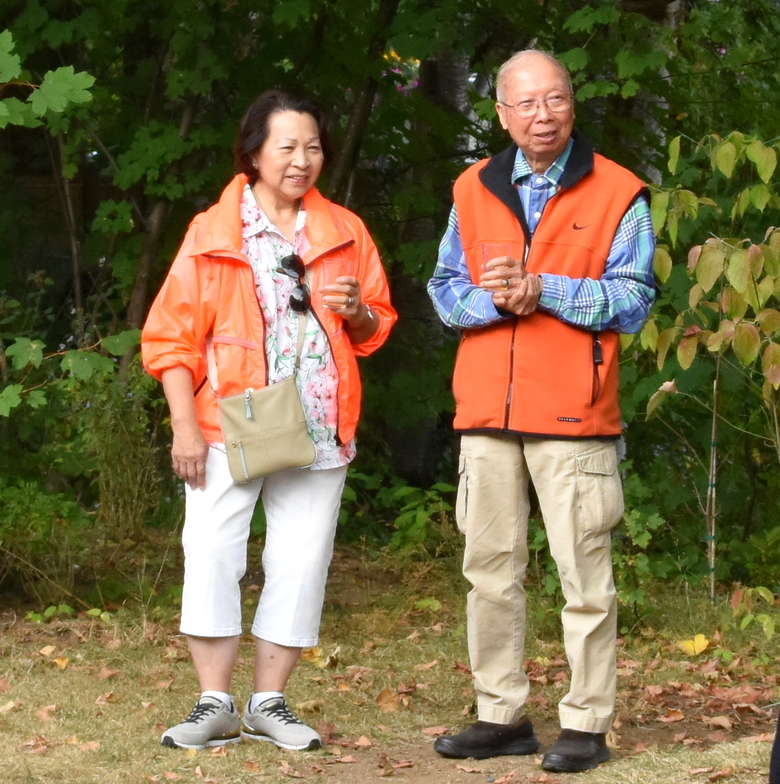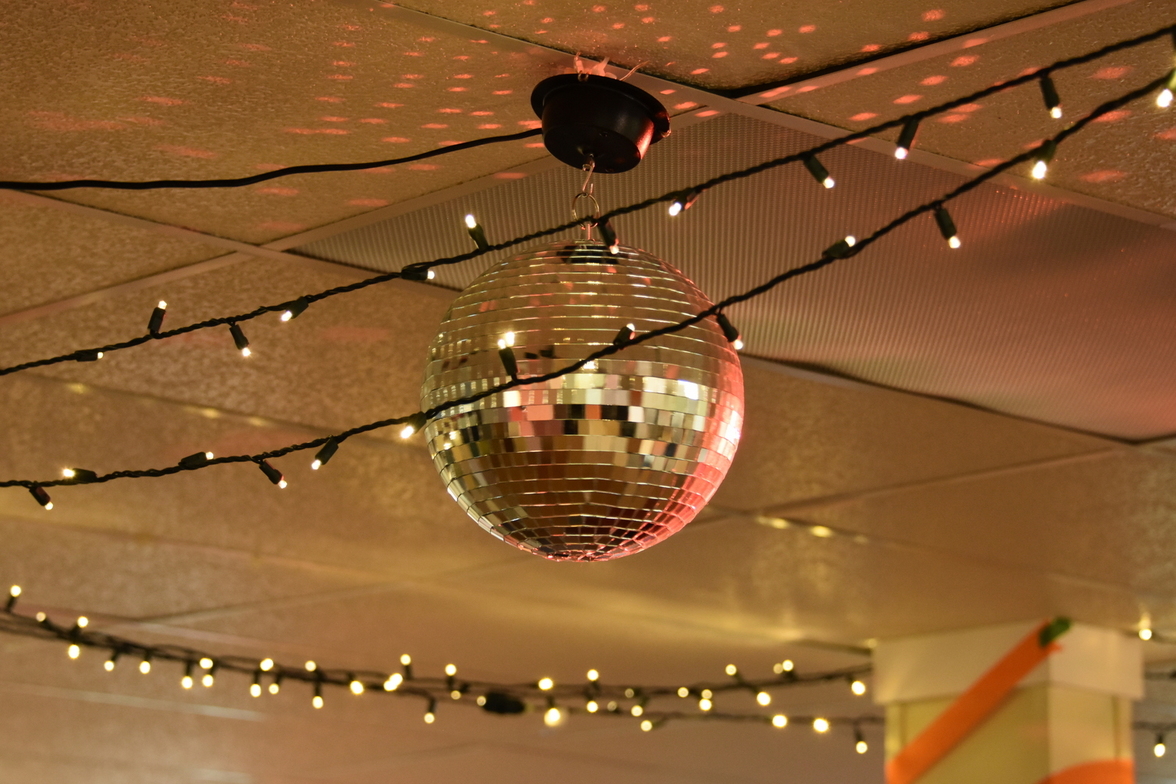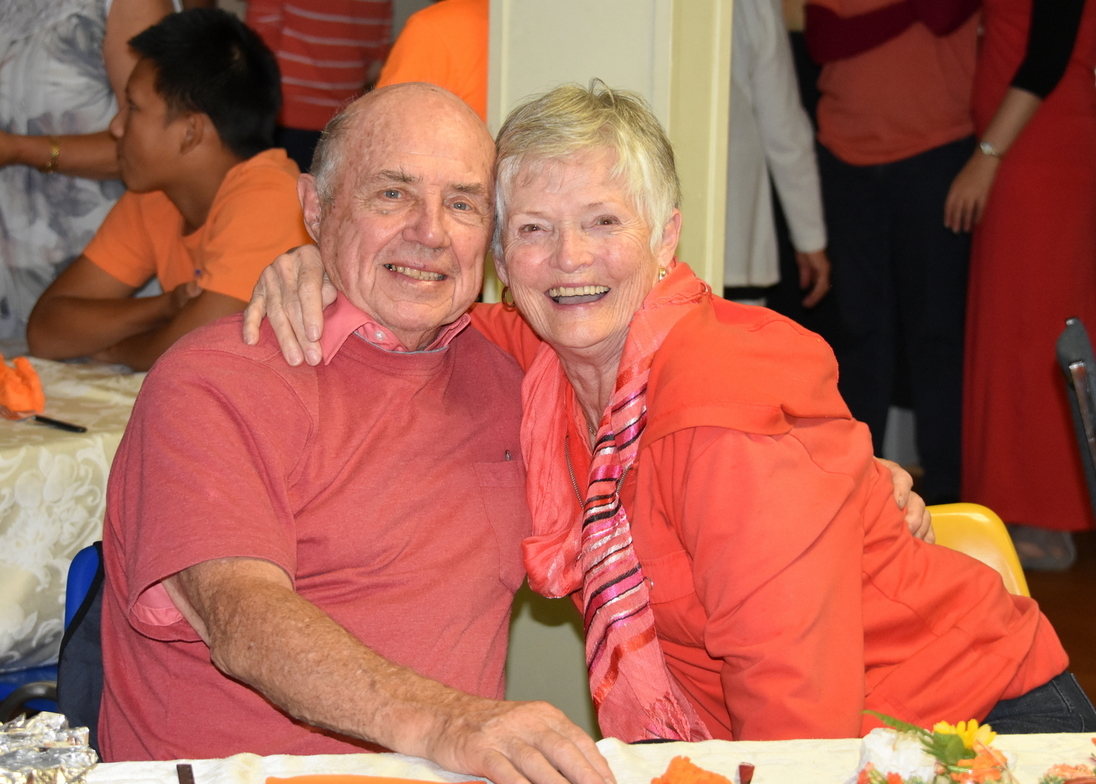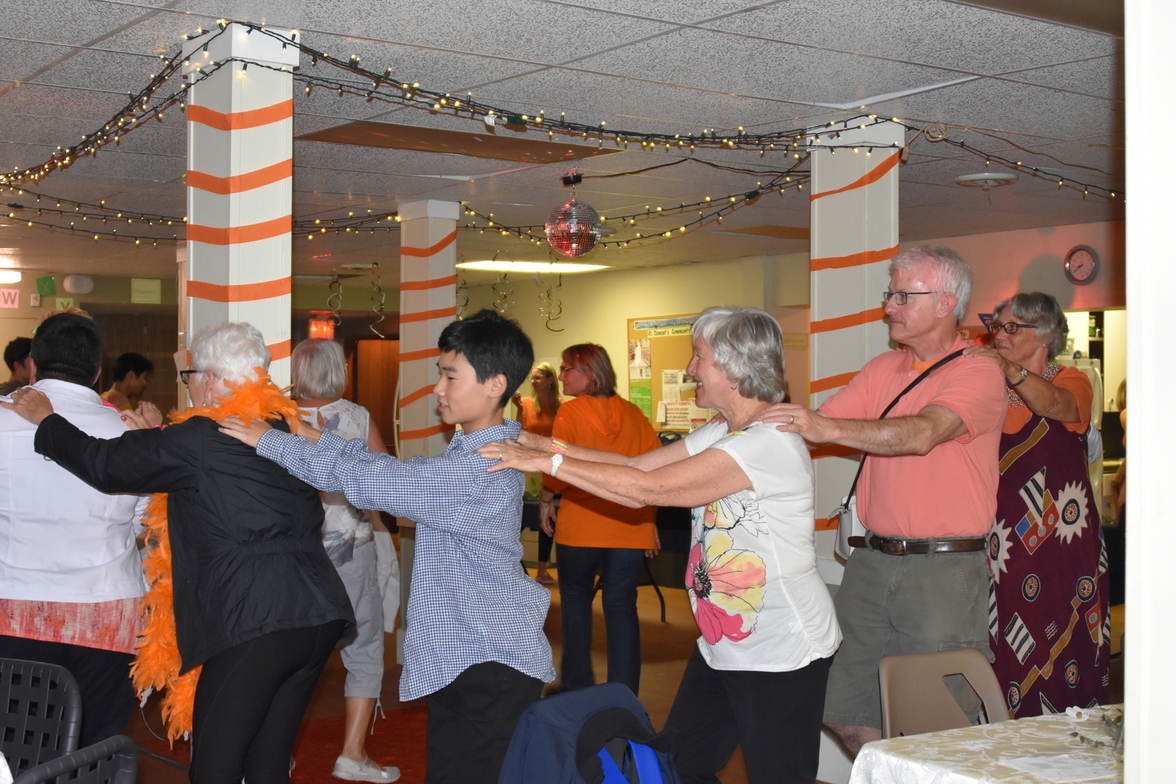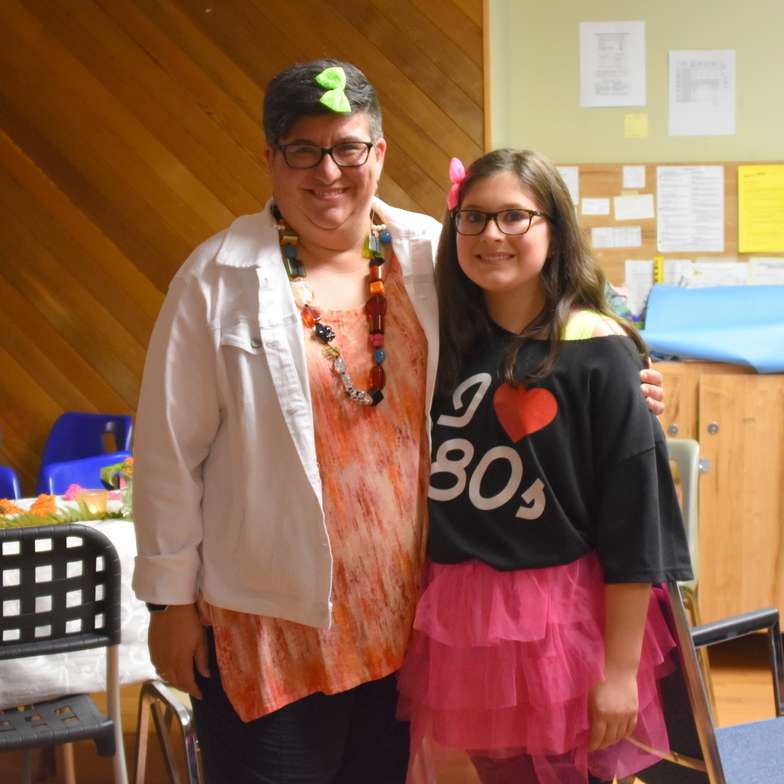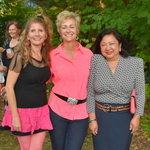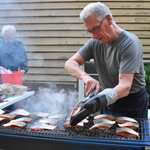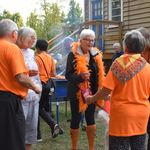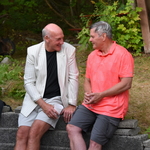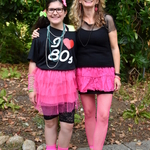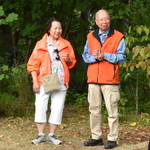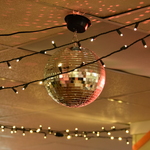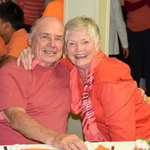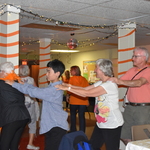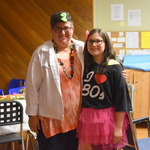 A tasty BBQ, '80s tunes, a disco ball, multigenerational dancers in orange and/or '80s garb ... what wasn't to love?
Organizer Lynda Faivre-Duboz, chef John Stowe and various enthusiastic volunteers sure know how to put the 'fun' in fundraising! We were at near capacity, having sold approximately 70 tickets, and we said goodbye to the Upper Room's orange carpet with good fellowship and great dance moves.
Thanks to all who made this a night to remember - and congratulations to Lynda and Caitlin who won the top costume prize!
And thanks, as always, to Kath Biebrich for her photography skills!