Pastoral care
Pastoral care
Pastoral care
If you are facing challenges, we want to support you.
Pastoral care
If you or a family member are in the midst of an illness or other struggle and would appreciate some spiritual support, please be in touch with our priest, Lynne, at 604-780-1420, email [email protected], or leave a message on our St. Clement's voicemail at 604-988-4418.
A prayer team is always available in a quiet corner of the sanctuary in the church for private prayer companionship after the Sunday service. We are also happy to arrange a hospital visit or otherwise provide pastoral care.
News
---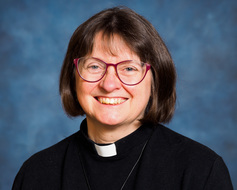 Welcome - to new visitors to our site, to those curious about involvement in a faith community, and to those who want to know more about our ministry at St. Clement's Anglican Church in Lynn Valley. If you have... Read More