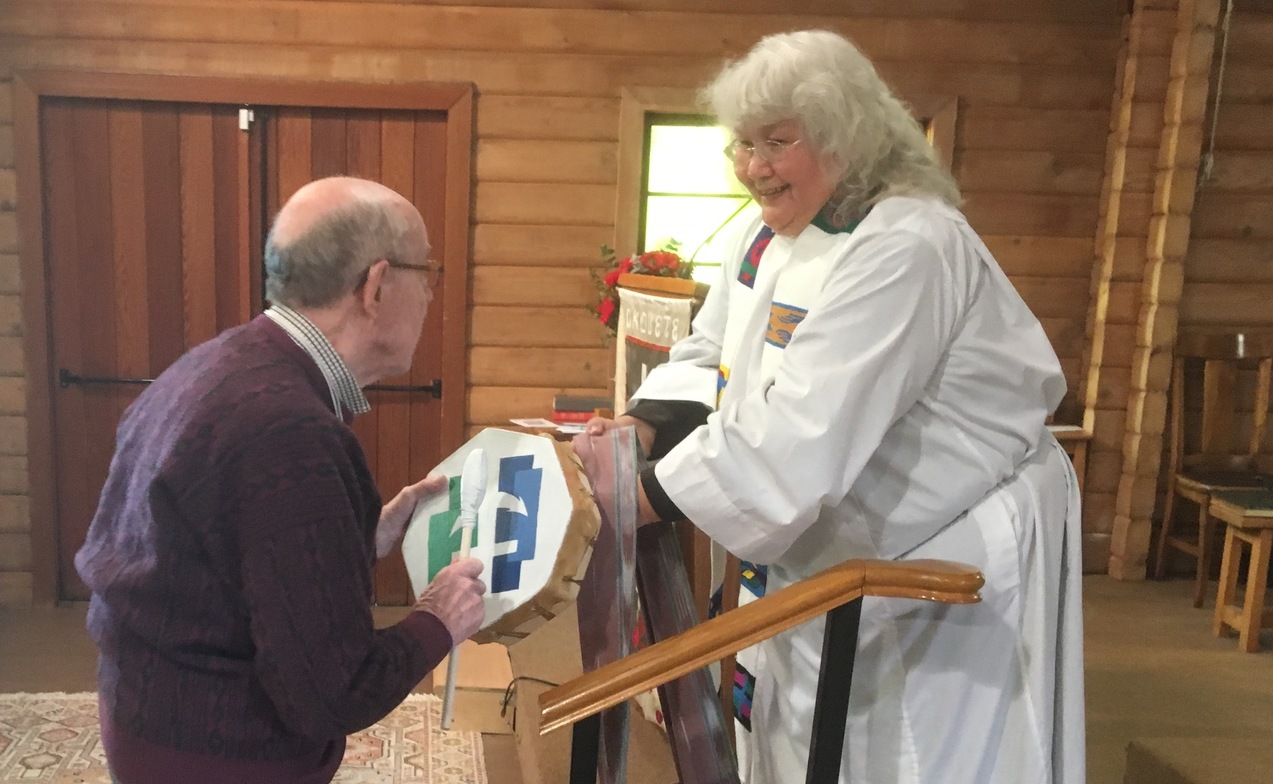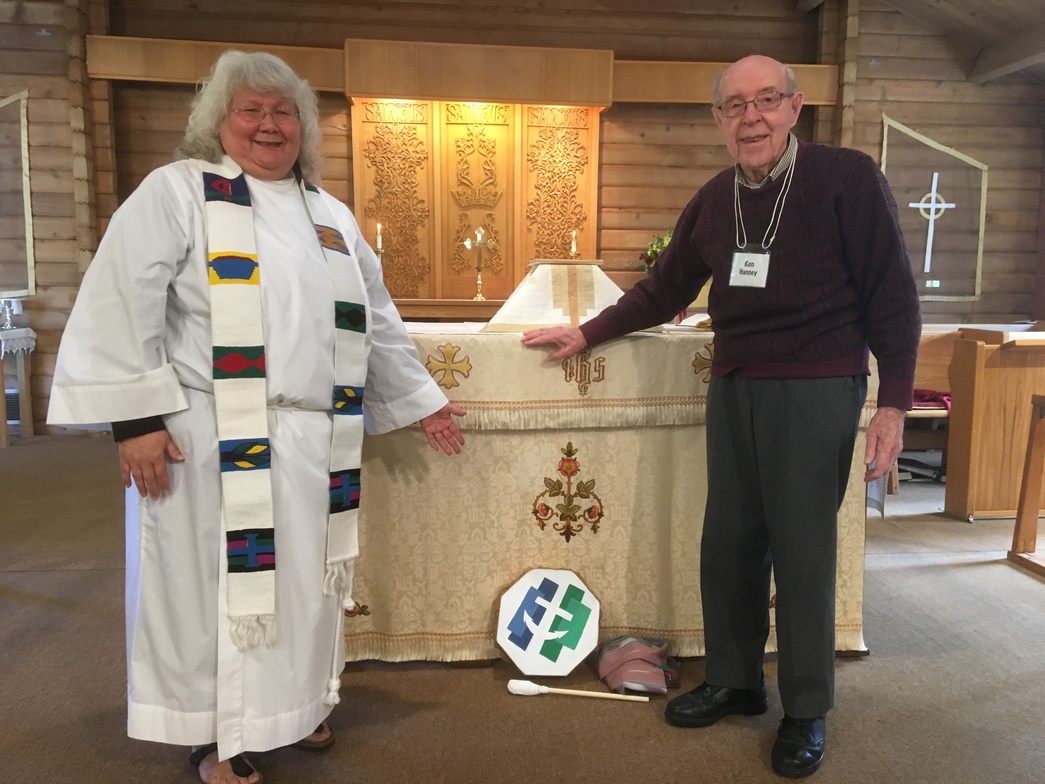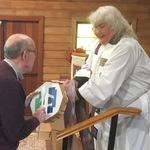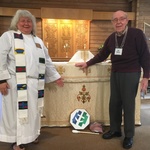 We have very much enjoyed the curacy of the Rev. Vivian Seegers at St. Clement's. Vivian was ordained deacon in January 2018 and priest in December 2018; we benefited from her presence and celebrated with her over the course of these milestones. She has led a number of workshops at St. Clement's on Indigenous spirituality and its intersection with Christianity; all were very well receieved and the congregation has appreciated the smudging ceremonies and the visiting drummers and singers that have enhanced our Indigeneous Sunday worship.
Vivian's last Sunday with us was on March 4, 2019. At that time Vivian shared stories of her recent trip to the Phillipines and the unusual feeling of being immersed in a mainstream indigenous culture. Vivian's sermon is available to St. Clement's members by clicking here.
Vivian gifted St. Clement's with a wonderful drum made especially for the occasion by artists at her Urban Aboriginal Ministry. It features our church logo and, as is traditional, was presented to the oldest member of the congregation - in this case, longtime member and ODNW recipient Ken Hannay. The congregation in turn was pleased to mark Vivian's farewell with a purse of donated funds, a card, and a cake-and-goodie reception at the back of the church.