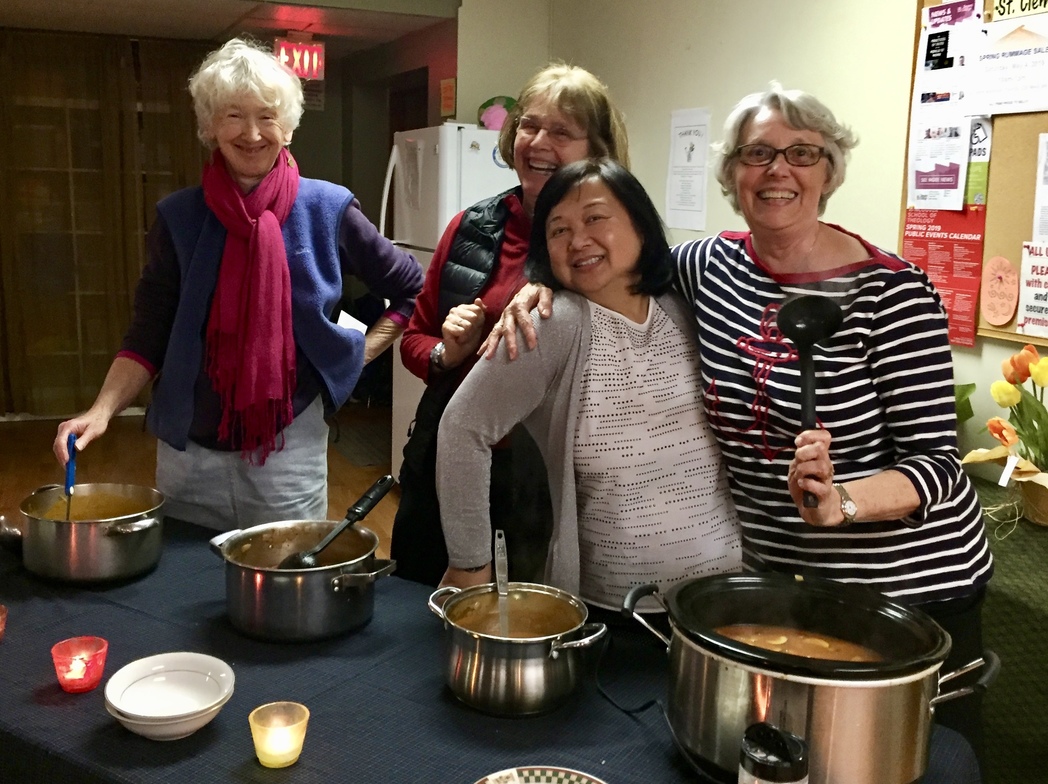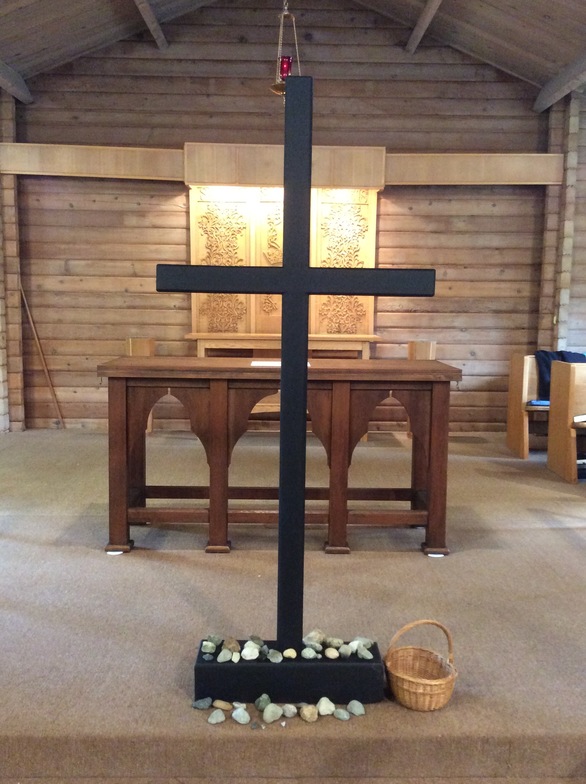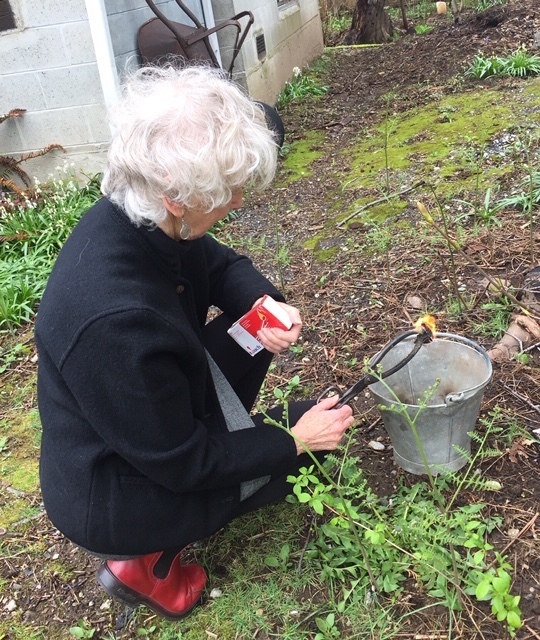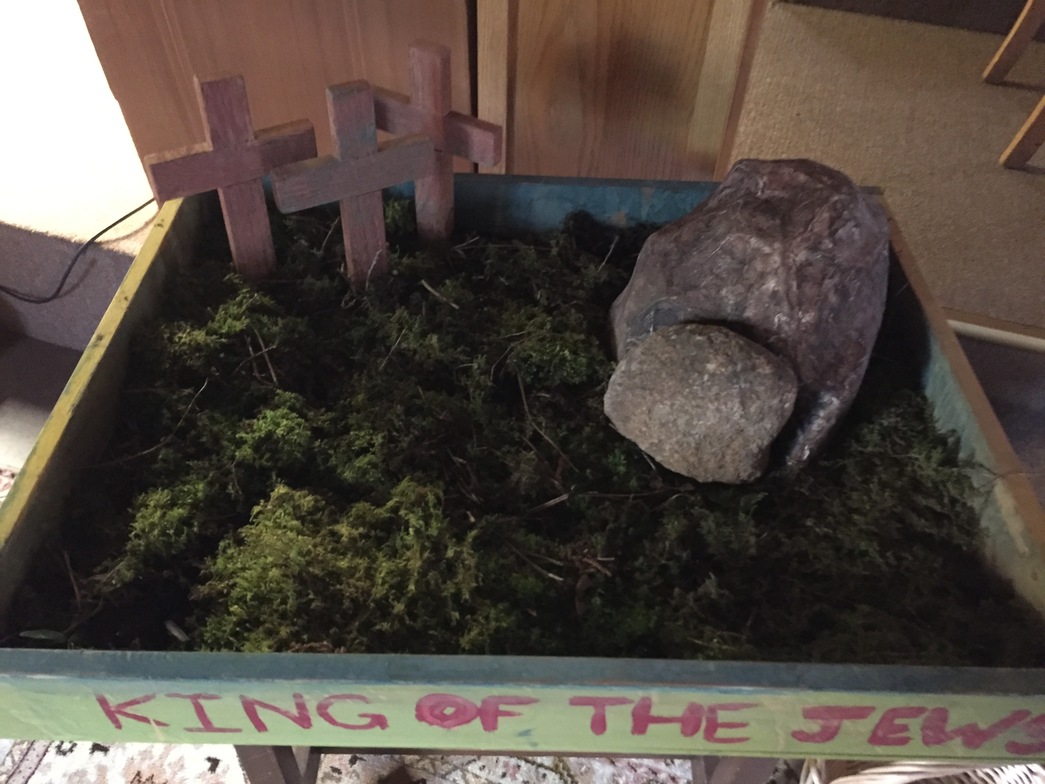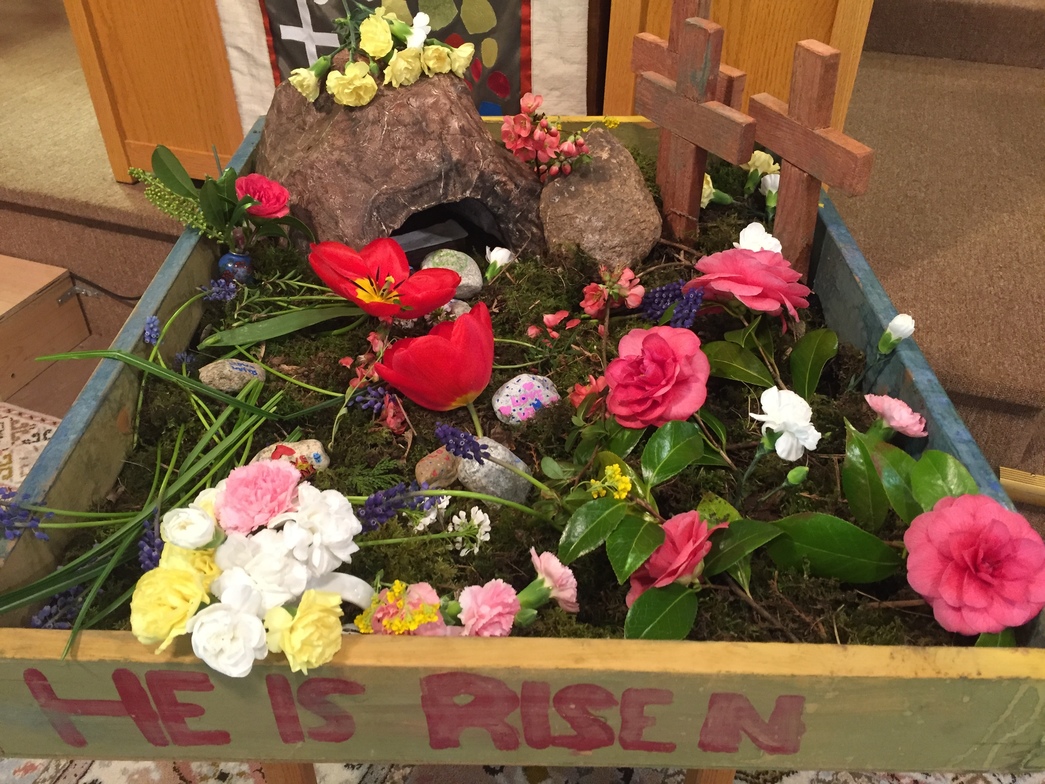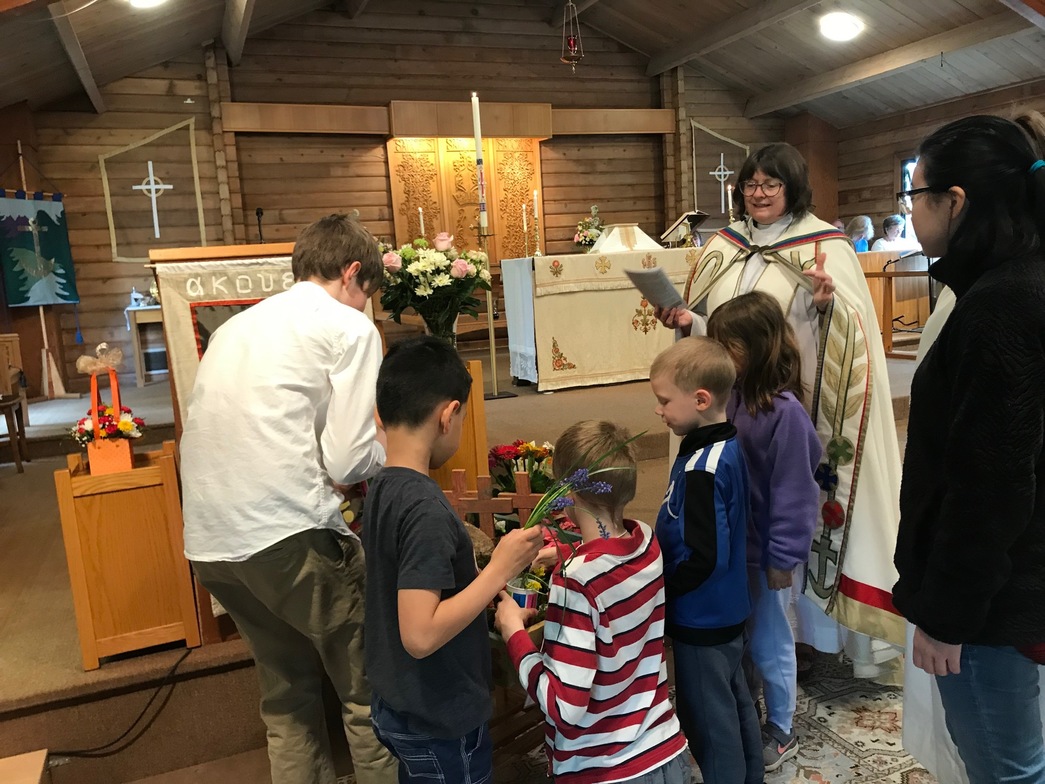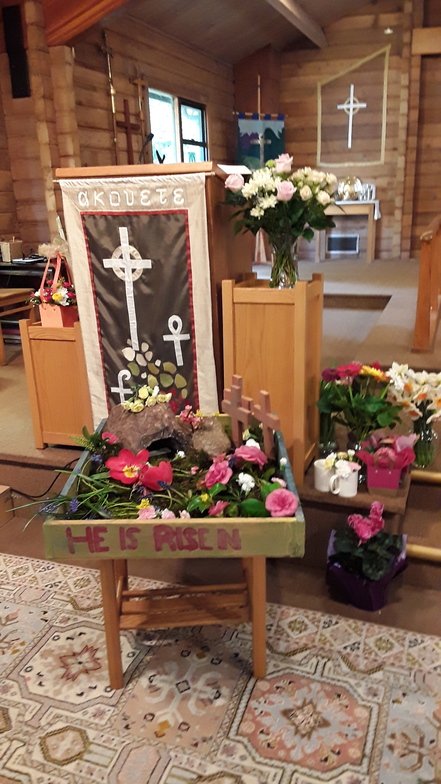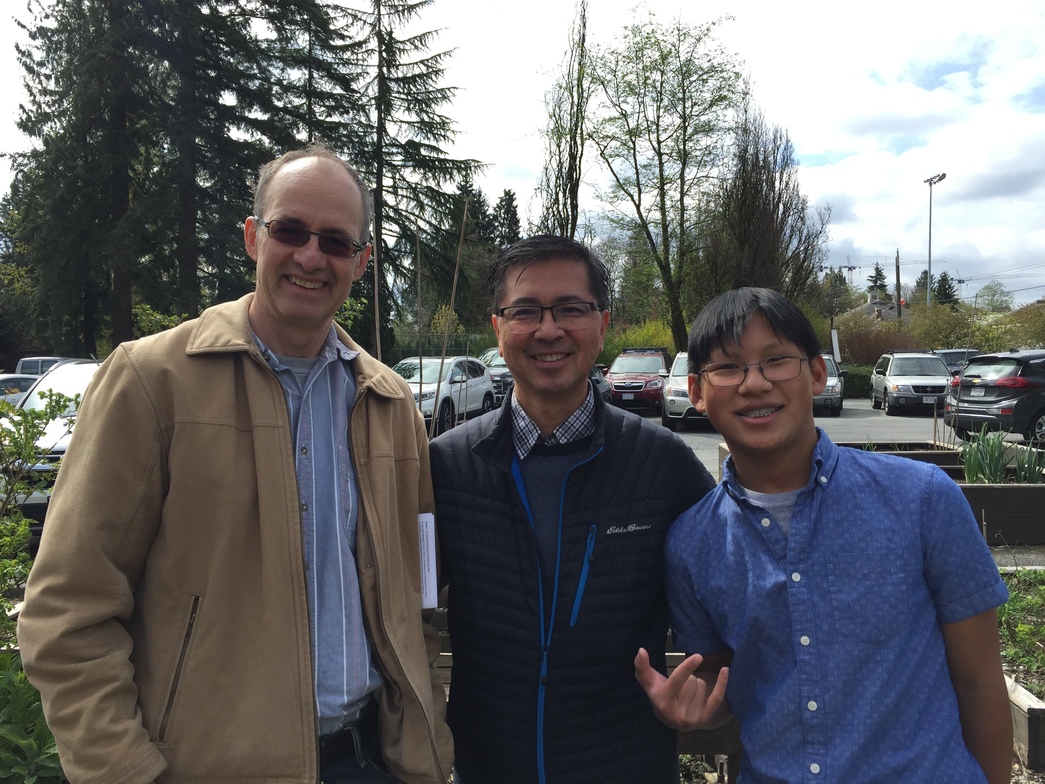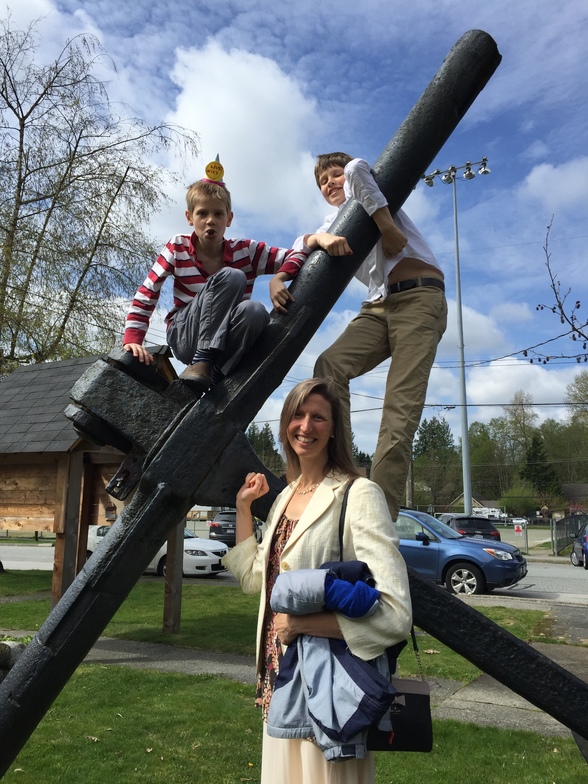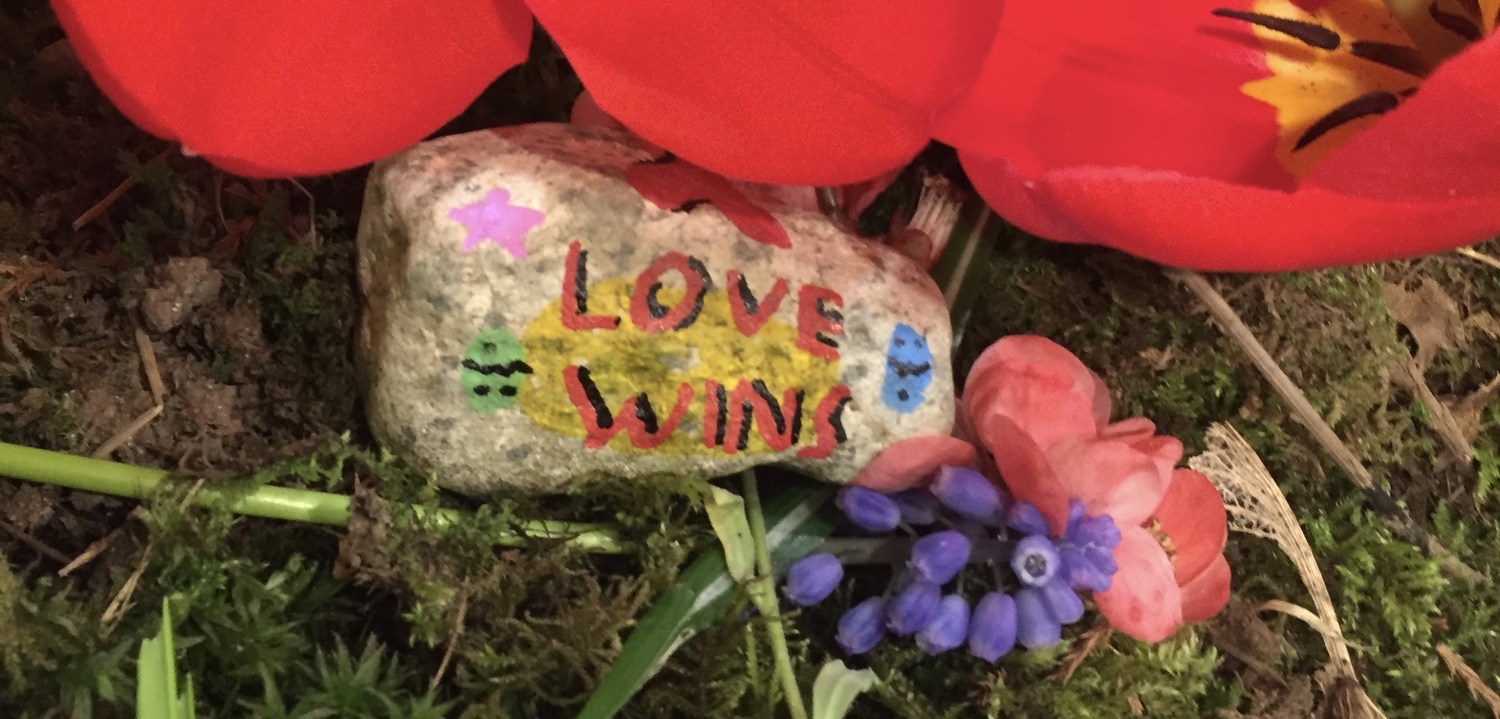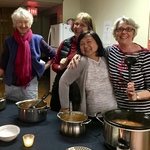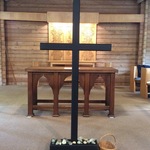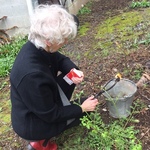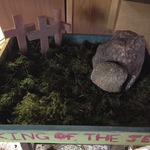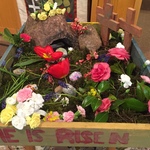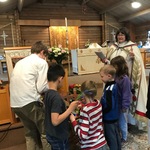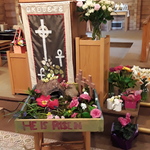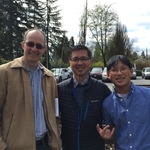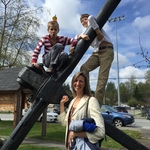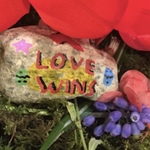 Thank you to everyone who contributed to our walk through Holy Week, the focus of our Christian year. From musicians to altar guilders to readers to soup-makers to cross-bearers, you helped the rest of us focus our prayers and meditations on Jesus's journey to the cross and his rising in glory. Happy Eastertide to all!
Photos:
Our Maundy Thursday soup supper. Special thanks to our chefs, and to Lynley for all his extra effort in organizing this evening.
Stones and our lamentations written on paper are laid at the foot of our Good Friday cross, and the tomb in the children's Easter Garden is sealed. Elizabeth burned the lamentations following the service.
Photos of a happy Easter Sunday. Stones from the cross (repainted with a resurrection message) and flowers were placed in the Easter Garden around the empty tomb. The youth enjoyed hiding treats for their parents in the garden outside!