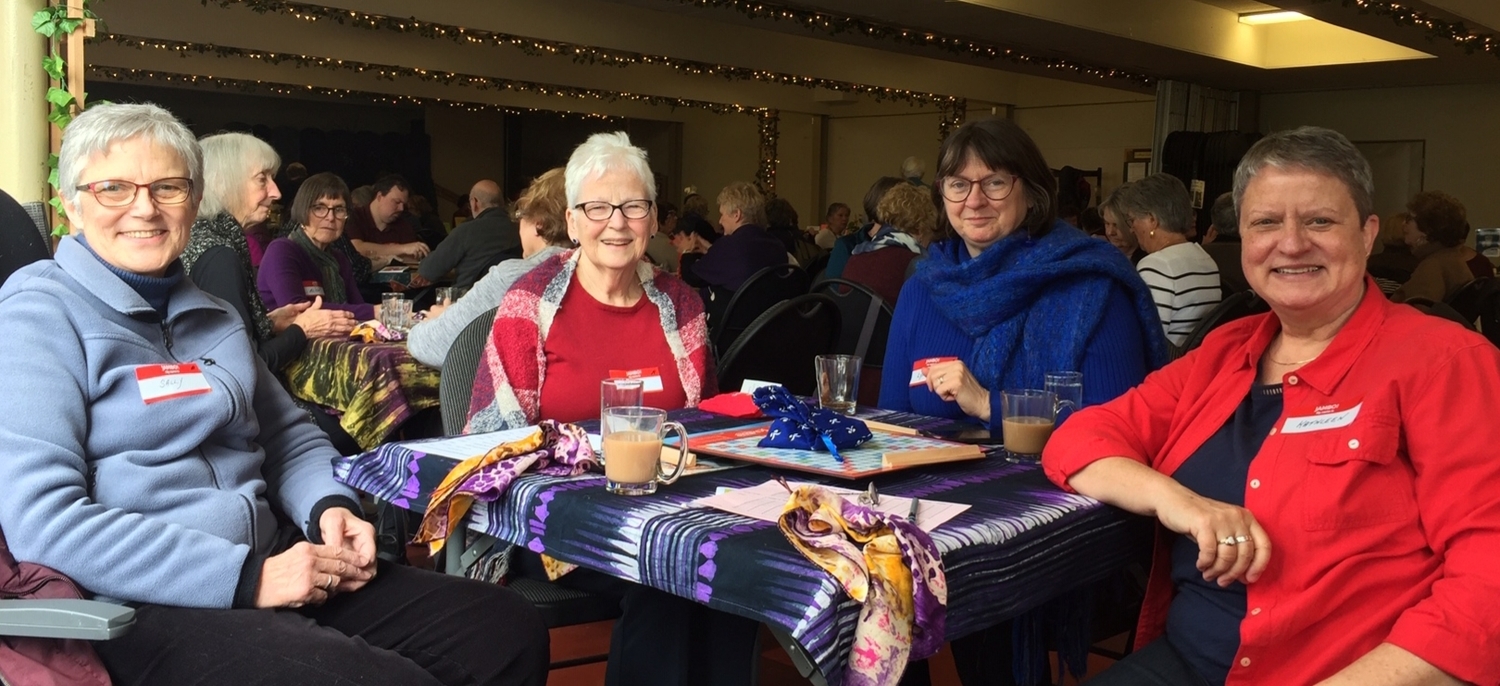 Did you know that Jeanette, Linda, and Wilna are members of the Lions Gate Gogo Grannies, which supports Stephen Lewis' Grandmother to Grandmother campaign. Monies raised goes to support African grandmothers (Gogos) caring for their orphaned grandchildren. The Lions Gate Gogos have raised $75,787.53 since November 2007, and our trio from St. Clement's have been members all that time!
All three North Shore Gogo groups combined forces recently and organized a fundraising afternoon of Scrabbling for Africa. Amidst fun and enjoyment, and between the silent auction and registration fees, it appears that almost $6,000 was raised for the cause. Congratulations, Gogos!
The Lions Gate Gogos meet every third Monday at 10 a.m., right here at St Clement's. New members - grandmothers as well as grandothers - are very welcome!