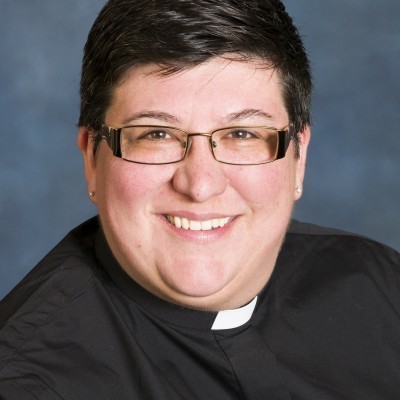 I grew up in Shropshire, a rural county of middle England before moving to Birmingham, where I studied Theology at Westhill College, one of the Selly Oak Federation colleges and part of the University of Birmingham.
I spent a year working for the Student's Union before I was accepted for Ordination training. I went to Theological college (The English term for Seminary) at Ripon College Cuddesdon in Oxford.
From 1999 I have served in a variety of parishes in rural, suburban and urban settings.
I have enjoyed establishing pastoral care teams, new children's ministries and training new clergy.
I have a great love for the work of the Taize Community and have helped lead several Diocesan youth pilgrimages.
I emigrated to Canada in 2013. I enjoyed a year long Sabbatical as a member of the congregation of Christ Church Cathedral before being offered the position of assistant to the Dean with responsibility for Pastoral Care and Liturgy. Since 2014 I have held a variety of roles at the Cathedral including two Interims.
In wider Diocesan roles, I have served on Diocesan Council, been Archdeacon in two different Archdeaconries, served as a clergy representative on the Bishops Advisory Committee for Appointments and Chaired the Nominations committee for Diocesan Synod.
For recreation I enjoy making jewelry, going to the movies, walking my dogs, travelling the globe, reading novels and spending time with my fabulous Irish dancing daughter, Caitlin.